Inishowen Sinn Féin County Councillor Jack Murray has said it is crucial an agreement is reached to make the Greencastle Breakwater completed as soon as possible.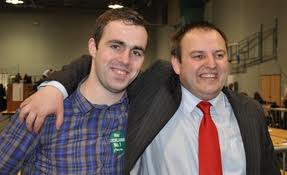 Cllr Murray was speaking in advance of today's Council meeting which will debate his motion calling for a cross-party delegation to meet Minister Simon Coveney in order to agree a framework for the breakwater's completion.
Cllr Murray said "The breakwater project in Greencastle is of crucial importance to the fishing community in North Inishowen. It is also of importance to the tourism industry in our peninsula through the add on benefits to the Greencastle to Magilligan Ferry.
"It is also a concern that, in its unfinished state, the breakwater creates a safety hazard for vessels navigating the harbour as it is affecting tidal activity.
"The government has invested millions into this project. It makes absolutely no sense to reach this point now and simply leave it to wash away.
"Sinn Féin's TDs have called on the government to invest in public infrastructure such as Greencastle breakwater to boost employment and stimulate the economy. It is economic common sense in times of recession for the state to intervene in this fashion.
"I have called for the council to send a cross-party delegation of councillors and senior officials to meet Minister Simon Coveney to agree a framework for the completion of the breakwater as soon as possible.
"Due to the support of all parties for this development, I am confident that this motion will be passed on Tuesday and we can take another step in advancing this crucial project."
Ends
Tags: