The heartbroken family of a young Donegal woman who was drowned in Australia have been told it could be two weeks before her body is flown back to Ireland.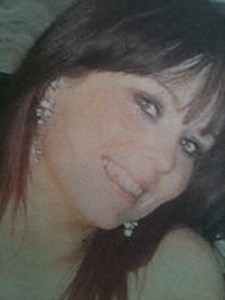 Devastated Jimmy and Margaret Morrow from Ballintra are still coming to terms with the loss of their eldest daughter Elaine.
The 23 year old was drowned after going on a scuba-diving adventure with friends off Langford Island in the Whitsundays Islands in Queensland on Monday afternoon last.
She was on the second day of a three day dive on board the boat Summertime, was with about a dozen other tourists.
However she failed to resurface and her body was found a short time later on the floor of the eleven metre deep ocean.
When she reached the surface, a number of people tried CPR but failed to revive her.
The former Colaiste Colmcille, Ballyshannon pupil was then rushed to Haman Island Medical Centre where a nurse administered CPR but this also failed to revive Elaine.
Department of Foreign Affairs officials have made contact with the dead woman's family here in Donegal.
Her mother and father Margaret and James (Jimmy) and her two younger sisters are said to be devastated by the accident.
Last night local county councillor Phonsie Travers described the Morrows as "decent and hard-working people" who didn't deserve what had happened to them.
"I was over in the house earlier and there's just a numbing silence. Nobody knows what to say to Jimmy and Margaret because there is little we can say. It's just awful for them.
"To see Elaine's friends calling to her home and to see the hurt on their faces was just terrible.
"The worst thing about it is that it will be a couple of weeks before everything is sorted and Elaine can be flown home again to where she belongs – with her family.
"Our thoughts and prayers are with all the family at this time," he said.
It's understood Elaine had been visiting the famous Whitsunday Islands as a tourist and had been part of a group who had chartered a boat.
The islands are hugely popular as a tourist destination and attract thousands of diving enthusiasts every year.
It's believed Elaine had left Donegal for Australia in January and had been based in Sydney.
Whitsunday water police are said to be investigating the incident.
Sergeant Graeme Pettigrew of Whitsundays Water Police said initial investigations suggested the woman had become separated from the group while diving and then failed to resurface with the other divers.
''The person involved was on a resort – introductory – dive. She was not an experienced diver. She became lost from the group,'' he said.
Another police spokesman told donegaldaily "She failed to resurafce and was then found on the ocean floor a short time later.
"She was brought back up and CPR was attempted but she could not be revived."
The boat was docked at Airlie Beach, where scenes of crime investigators have examined the vessel.
The boat's operator Whitsundays Sailing Adventures said its practices were to the highest safety standards.
"All of our tours are operated to the highest safety standards. The operator involved carried out all emergency procedures including CPR, but unfortunately the young lady could not be revived," the company said in a statement.
"Whitsundays Sailing Adventures and the vessel operator are currently working with the appropriate authorities in regards to this incident.
"Our condolences go out to the family and friends, and counselling support is being given to the other guests and crew of the vessel."
Police investigations are continuing.
Mayor of Ballyshannon Brendan Travers said he was deeply saddened to hear of such a young death.
"It's always sad to hear of a person's death but it is especially sad at such a young age and in such tragic circumstances. Our thoughts and prayers are with her family," he said.
Tags: