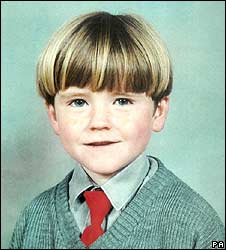 THE CRAZED gang behind the 1998 Omagh bomb atrocity which left 29 people dead including three Co Donegal schoolboys today changed its name.
The so-called Real IRA has dropped the word 'Real' from its title and claims to have gained new members from the Provisional IRA.
In a cynical publicity stunt, the Real IRA issued a statement to the Belfast Telegraph claiming to be ex-Provisionals and also claiming responsibility for the latest atrocity in Omagh – the murder of PSNI officer Ronan Kerr.
The same gang bombed the town in August 1998. The Buncrana boys who died were Oran Doherty, James Barker and Sean McLaughlin.
Now the gang plan to carry out more attacks.
Today a security source in the North poured cold water on the Telegraph stunt.
"The fact is that this gang of criminals is the Real IRA; giving themselves a bit of makeover in the hope people will forget what they did to 29 innocent Catholics and Protestants on a summer's day in 1998," said the source.
"There is no doubt that former Provos have joined this gang; but this is the same old gang with a new name. That's all."
The newspaper reported that the group has claimed it is made up of former members of the Provisional IRA.
Constable Kerr, 25, was killed when a booby-trap bomb exploded under his car almost three weeks ago.
Peter Robinson said the statement summed up his killers' "moral and political emptiness".
"A murder like this makes clear the choice between those who want to drag us back to the dark days and those who are committed to moving Northern Ireland forward," he added.
A 33-year-old man has been charged by police investigating Ronan Kerr's murder. He is charged with possession of explosives, firearms and articles likely to be of use to terrorists.
Tonight cops arrested a number of people in south Armagh.
Tags: