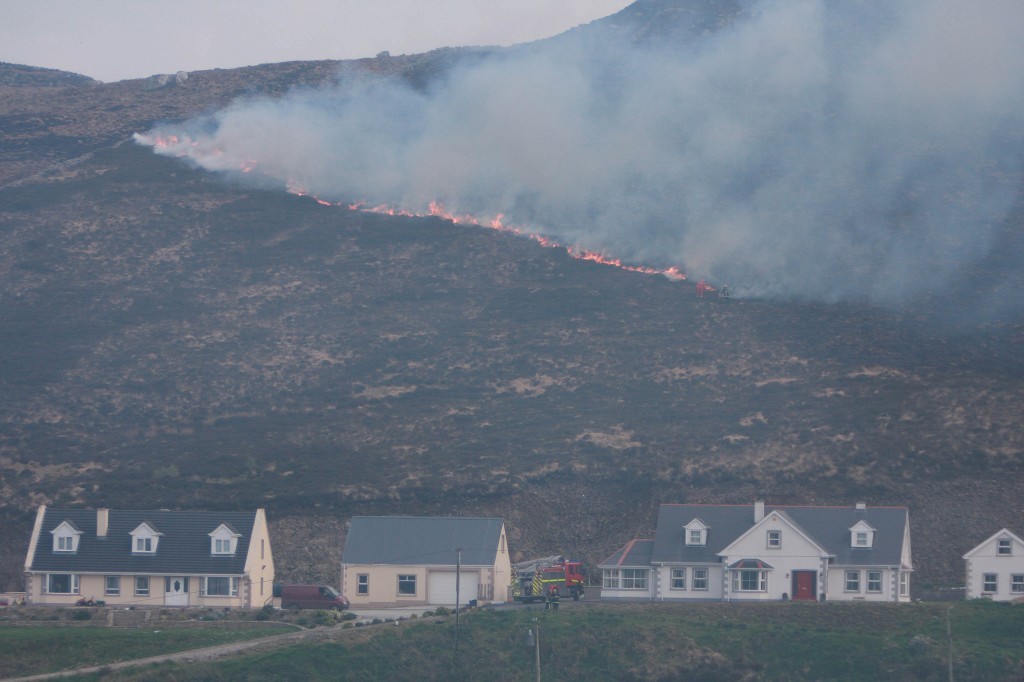 THIS is the dramatic scene as gorse fires threaten a number of houses on the Inishowen Peninusla.
The terrifying picture was taken on Friday evening at Glengad, between Culdaff an Malin.
The fire was eventually contained and nobody was hurt.
Just two days previously a number of gorse fires in West Donegal caused havoc when they damaged
two house and two garages.
One of the houses wrecked in the gorse fires belonged to a family who were holidaying in Portugal when they
heard of the blaze.
Acting Chief Fire Officer, Bobby McMenamin, told donegaldaily.com that conditions were still rife for gorse fires breaking
out across the county.
"With a lack of rain and a lack of green grass in places, conditions are ideal for older grass to catch fiire and spread.
"This is what has happeed in various parts of the county in recent days and we have been very busy as a result.
"We are asking people to be very careful and not to throw away cigarettes or start fires on purpose when burning rubbish or whatever.
"Even the smallest of actions can have the most serious of consequences.
"Already a number of properties have been damaged as a direct result of gorse fires and we are asking people to be vigilant
at all times," he said.
PICTURE BY: newspixirl
Ends
Tags: