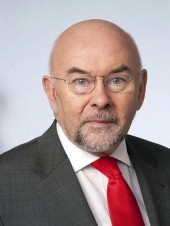 DONEGAL teachers attending a major union conference in Sligo today were told that there is more pain ahead for the education sector.
Education Minister Ruairi Quinn told delegates at the Irish National Teachers' Organisation annual congress of further difficult decisions ahead.
The minister said he wanted to be honest about the resources available to education over the coming period in light of restrictions placed on the Government by the EU/IMF bailout.
Mr Quinn was heckled by protestors as he arrived at the conference.
During his address Mr Quinn said the new government is national government whose job was to regain national sovereignty.
He said the recovery plan provided for a reduction in teacher numbers, despite the fact that enrollments will continue to increase over coming years.
He told delegates the government was prepared to honour the terms of the Croke Park agreement. On the issue of small schools the minister said the 'Value for Money' report being carried out by his department was not driven by any ideology. He said it was simply about ascertaining facts to inform future decisions.
Delegates are calling for equal pay, pensions and working conditions for new entrants to the profession.
Cuts to more than 1,000 teaching posts mean fewer jobs for young new entrants.
Salaries have also been cut by up to 16%.
Conventions for the ASTI and the TUI will begin tomorrow.
Both the INTO and the TUI say they are seeing a new activism among young and student members as a result of the cuts.
Other issues to be debated include the future of small schools, and how students, especially disadvantaged ones will be affected.