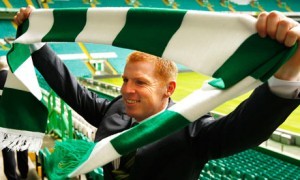 SCOTS cops investigating parcel bombs sent to Celtic manager Neil Lennon have revealed that another bomb has been found in the North.
The latest package – believed to be a parcel bomb – was found at the National Return Letter Centre in Belfast, where mail which has not been delivered and has no return to sender address is retained by Royal Mail. It is the fifth package to be intercepted.
Strathclyde Police believe the package originally entered the postal system at around the same time as the devices that are already under investigation.
The latest package has been made safe and sent to Scotland for forensic analysis.
Scottish First Minister Alex Salmond said tonight: "Everyone should remain calm in light of this new discovery and continue to give Strathclyde Police our full support in their investigation. Let's be quite clear – the individual or individuals responsible for these disgraceful actions will be apprehended and dealt with with the full force of the law."
The Police Service of Northern Ireland said it was alerted after the package was found at a postal sorting office in Belfast which handles returned mail from around the UK.
The item, found on April 12 at the National Return Letter Centre, had been returned undelivered from an address in Scotland. It is understood the parcel did not originate in the North.
Army bomb experts have now confirmed it was "similar in nature" to the packages being investigated by Strathclyde Police.
Tags: