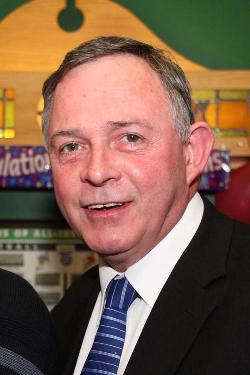 FINE Gael councillor Terence Slowey told a meeting of Donegal County Council that he would not stand down from the body despite being found guilty of making a double expenses claim.
Cllr Slowey faced pressure from Sinn Fein at the meeting at County House in Lifford to resign from the council.
However the Glenties Electoral Area representative repeated that the expenses claim was a genuine mistake for which he had apologised.
He said he had the support of the electorate and wished to continue to represent them.
Cllr Slowey received support from Fianna Fail who accepted he had made a mistake.
The south Donegal councillor was caught claiming double-expenses for travelling to conferences in Cork and Kerry which took place on the same day in 2008.
Cllr Slowey had claimed more than €1,000 which he later returned when contacted describing the incident as "a genuine mistake."
He appeared at a Standards in Public Office commission hearing last month, Cllr Slowey's actions were described as "reckless".
He was deemed to have breached ethical guidelines, and the case was described as a serious matter.
The commission has now referred the issue to the Ministers for the Finance and the Environment, and also to Donegal County Council. Fine Gale said it would only say that the outcome of a meeting with Cllr Slowey is being considered, and decisions will be taken later.
Tags: