A Donegal couple have banned their wedding guests from watching the royal wedding on their special day.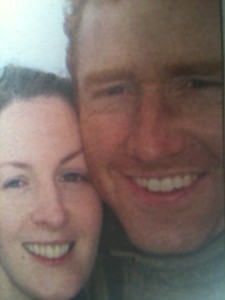 Defiant Roisin Harkin and Johnny Sweeney will tie the knot in Coole parish church near Carrigart this Friday.
But IT tutor Roisin and teacher Johnny, 33, are determind that Britain's Will and Kate will not steal their limelight on the big day.
Roisin revealed "The royal wedding starts in Westminister about 11.30am and ours starts at 12 noon so they are virually clashing with eachother.
And she added "We have asked guests not to be going in and out to watch TV during the ceremony or the reception.
"Afterall it's our special day too."
The couple, who have been going out for a number of years, have been engaged for the past 10 months.
The happy couple are due to go on honeymoon in August when Johnny gets holidays from his job.
Ends
Tags: