The owner of the Donegal's most famous bar has been beaten up and had his premises ransacked.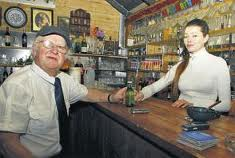 Patsy Brogan, who runs the controversial Bog Hotel outside Donegal Town, was attacked by four men as he locked up his premises in the early hours of Monday morning last.
Patsy, 74, who runs the bar at Frosses with his 30 year old Polish girlfriend Daria Wesike, has been left with two black eyes and has to have a wheelchair to get around in.
Patsy revealed that at about 2.30am he was locking up the premises when four men burst into the bar and set upon him.
"They hit me over the head with a table and broke all my equipment, the place is a mess.
"I was extremely frightened by their violence. After I was hit with the table I fell to the floor and I really feared that I was going to die.
"I am in bits now and using a wheelchair as it is too sore for me to try and walk about," he said.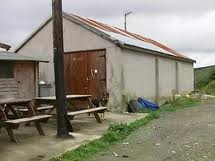 Since the attack, Patsy's girlfriend Daria has fled Donegal and he does not know if she is going tor return as she is so frightened by what has happened.
Patsy said she called him from Dublin and had told him she is getting a flight to Poland.
I'm not sure if she will ever come back here to live with me. The attack has been devastating for us," he said.
The controversial Bog Hotel has been running for a number of years despite attempts by Donegal County Council to have it closed down.
They claim he had been running an illegal "shebeen."
However Judge John Kilraine ruled in favour of Patsy and said there was no reason why someone couldn't have a drink with some friends.
Mr Brogan has always denied he sells alcohol and people only leave a donation for drink if they feel like it.
Last night a Garda spokesman confirmed "We have received a statement in relation to an incident in Frosses, Co Donegal, and will take our investigations from there."
Ends
Tags: