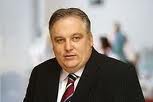 Cllr Frank McBrearty is urging Donegal County Council to put a proper sewerage infrastructure in place in St Johnston.
Cllr McBrearty says local residents are suffering, and this shouldn't be the case in this day and age.
He said there is often a bad smell in the area and that's been a particular problem during the recent good weather.
The Raphoe-based councillor said he is contacted by residents regularly on a weekly basis, and they've told him that sewerage can be seen running down the streets in the are
"I am contacted week-in and week-in out by local residents who are concerned about the sewage situation in the St.Johnston area.
"It is particularly bad during the current good weather and something must be done immediately to rectify this situation," he said.
Ends
Tags: