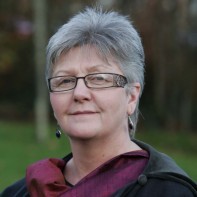 DUNFANAGHY businesswoman Ann Sweeney has been referred to An Garda Síochána over her failure to submit a statement outlining her election expenses for last November's Donegal South West byelection.
She was one of six candidates in the by-election held fill the seat made vacant by Pat the Cope Gallagher when he was elected to the European Parliament. The election was won by Sinn Féin's then-senator Pearse Doherty.
The Standards in Public Office Commission (SIPO) today revealed that Sweeney had been the only candidate not to return a Donation Statement or an Election Expenses Statement, the latter being required under Irish election law.
With Sweeney still to issue a statement of her expenses, or to disclose any donations, the matter has therefore been referred to an Garda Síochána.
SIPO said it had not found evidence of any candidate spending more than the allowed amount, with no candidate exceeding the individual limit of €30,150.
The highest-spending candidate was Labour councillor Frank MacBrearty Jr, who spent €29,916, while Fine Gael's Barry O'Neill spent €28,987. Fianna Fáil senator Brían Ó Domhnaill – returned to the Seanad earlier today – spent €27,203, of which €630 was met from public funds.
Independent candidate Thomas Pringle – who won a seat in the constituency in February's general election – spent €3,995.87, while the winner Doherty spent €24,939.
Each of the four main party candidates will receive the maximum reimbursement of €8,700 each, while Pringle will receive the entirety of his expenses refunded.
Sweeney unofficially withdrew from the election in the days leading up to it, protesting that it had become a "farce" given close a general election had appeared.
Sweeney could not be contacted this afternoon.