WHEN you mention stars to most 24 year olds, the names Rooney, Lady GaGa or Colin Farrell usually trip off their tongue.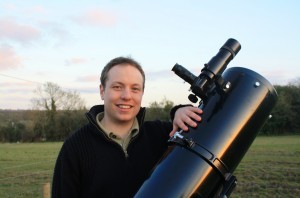 But when you ask Killygordon man Brendan Alexander which are his, chances are you'll be hit with an entire constellation.
That's because the Letterkenny IT postgraduate student is actually interested in real stars – the ones that twinkle in the sky millions of lights years away.
A strange fascination for someone so young yet he is rapidly developing into something of an authority on the subject and has even set up the excellent website donegalskies.com
Currently in the second year of a Research Masters Degree in Science, Brendan blames his parents for his interest in the subject.
"I have had an interest in astronomy since childhood and I vividly remember receiving a plastic toy telescope from my parents when I was seven years of age. However, it was not until two and a half years ago, spurred on by my interest in physics, that I really developed a passion for observing and capturing the wonders of the night sky.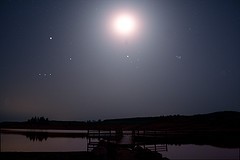 "I joined Astronomy Ireland after purchasing my first telescope in September 2008 and attended the evening classes in LYIT to provide myself with a grounding in the subject.
"The classes were run by local astronomy enthusiast, Seamus Byron. Seamus is the founder of the LYIT astronomy society. My interest in astronomy further developed by attending his regular and informative classes and telescope watches."
He later purchased a digital SLR camera with the goal of acquiring images of the objects I observed through his telescope.
Brendan admits he simply can;'t get enough of astronomy now and has spent the last year learning the basics of astrophotography by getting out his camera and telescope between the gaps in the clouds and using the cloudy nights to read as much as he can on the subject.
Since taking up astroimaging he has been lucky enough to get a lot of recognition for his work.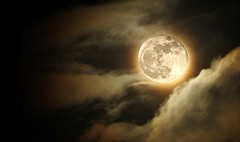 "I have had my images published in several magazines including 12 images in Astronomy & Space magazine and two in Astronomy Now magazine.
"I have also had two of my images shortlisted for astronomy photographer of the year and BBC Stargazing Live featured one of my images live on prime time TV. They also used another of my images on their website in the build up to the program which was presented by Prof. Brian Cox and Dara O'Briain back in January.
"However, the achievement I am most proud of is getting my image of Orion selected for NASA's Astronomy Picture of the Day. [link: http://apod.nasa.gov/apod/ap101226.html ] Being selected for NASA's Astronomy Picture of the Day is greatly sought after by astroimagers the world over.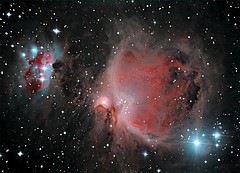 "It allows your work to be seen right across the globe by hundreds of thousands of people. Since Astronomy Picture of the Day was set up back in 1995, to the best of my knowledge it has only featured two other amateur photographers from Ireland," he revealed.
Spurred on by this achievement the Killygordon man went to work setting up his website www.DonegalSkies.com .
"I hope the website will serve as a resource for promoting astronomy in the region. With skies among the darkest anywhere in Europe, Donegal is a prime location for enjoying the wonders of the night sky.
"DonegalSkies.com has received almost 5,000 hits since it went online at the end of December 2011. It has also generated interest from local media as well as the general public, proving that Donegal has an appetite for the ever growing hobby of astronomy.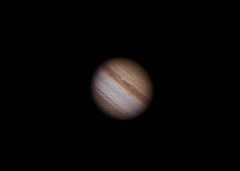 "The website contains an "In The Skies" section in which readers are kept abreast of all the happenings in Donegal skies. There is also a gallery section showcasing my images, both astronomical and terrestrial. It is hoped that these images will open the eyes of astronomy beginners to what can be achieved when using relatively modest equipment."
DonegalSkies.com also provides straightforward and easy-to-follow tutorials on how to get started in astronomy, as well as astrophotography
According to Brendan getting started in astronomy is not as difficult as some may think.
"From Donegal skies one can familiarise themselves with the more dominant constellations without the need for any equipment whatsoever.
"Binoculars will provide a quick, easy and cost effective route into more in depth observing of the sky and can afford some stunning views of the wonders of the universe. When observing, allow 20 minutes for your eyes to become dark adapted.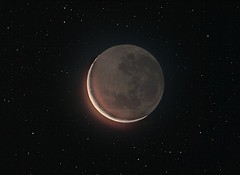 "This is as simple as spending 20 minutes in the dark, away from any light sources. During this time, your eyes become more sensitive to light, thus seeing fainter objects. When your eyes are dark adapted, at a relatively dark site (outside the main towns of Donegal; west Donegal has some of the darkest skies in Europe) you will see that the sky is brimming with stars. This is a real sight to behold in itself. However, it is best to observe faint objects around the time of the moon's new phase, as moonlight will brighten the sky and affect your night vision."
Brendan adds "The easiest and often the most rewarding route of capturing the night sky in photographic form is using a standard point and shoot digital camera to capture the constellations, Moon rises and Moon sets as well as striking earth and sky photographs of the stars over Donegal landscapes."
We told you he knew a lot about stars – and not a mention of a footballer, singer or actor in sight.
Ends
Tags: