Dumped former Westlife star Brian McFadden has found love again – in a Donegal nightclub.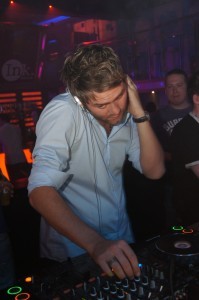 McFadden, 31, whose father is from Dunfanaghy, was devastated just a month ago when he split with his Australian singer fiancee Delta Goodrem.
But the Dublin-born singer has wasted little time and was spotted with RTE Fade Street star Vogue Williams in Ink Nightclub in Voodoo, Letterkenny.
Stunned onlookers watched as McFadden turned up at the club with model Williams who has just become a resident DJ at the top club.
McFadden had already been in Donegal for a coupe of days to watch his a relative getting married in Ballybofey.
Party-goers were delighted when DJ Vogue even invited the former boy-band singer up on stage to spin a few discs.
He was accompanied by some family members and spent most of the night in the VIP area of the club.
McFadden posed happily for pictures with clubbers but refused to be pictured with Vogue.
However he did admit to clubbers that he and Vogue had been seeing eachother for about 'two weeks' but didn't want it to be known publicly.
One reveller revealed "They were definitely together. They came in together and they left together. They weren't all over eachother but Vogue was working.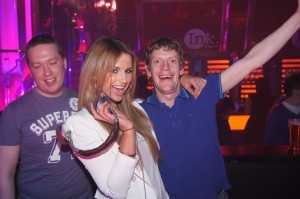 "At one stage she invited Brian on stage and the place erupted. It was a Bank Holiday and the place was very busy.
"He seemed like a lovely fella and he had his picture taken with a lot of people. He was in great form and seemed very happy. They stayed for a few drinks after Vogue's set and they left together," he said.
After leaving the club, McFadden and Williams checked into local hotel The Station House about 500 yards from the club venue.
A spokesman for the Station House said they knew McFadden and DJ Vogue had been socialising in town but would not confirm if they stayed with them.
"We wouldn't like to give out information about guests," said the spokesman.
When contacted DJ Vogue, who recently split from her long-term boyfriend, said she was "just good friends" with McFadden.
Ends
Tags: