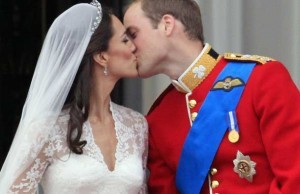 THE British Royal family has revived an ancient title – making Prince William Baron of Inishowen!
The British Prince – who married Kate Middleton in London – was bestowed the title Baron Carrickfergus. And with it he comes the title Baron Ennishowen 
The move revives a title which became extinct in 1883.
An Irish Viscountcy of Chichester of Carrickfergus, now held by the Marquess of Donegall, was created in 1625, but Carrickfergus alone existed as a title between 1841 and 1883.
The 3rd Marquess of Donegall was created Baron Ennishowen and Carrickfergus, of Ennishowen, Co. Donegal and Carrickfergus, Co Antrim.
He died in 1883, being succeeded by his brother, and the barony became extinct. Until today!
However it's understood the title will not be referred to out of sensitivy to Ireland's independence.