DONEGAL'S most famous amateur weatherman has nabbed himself a date with Ireland's top model.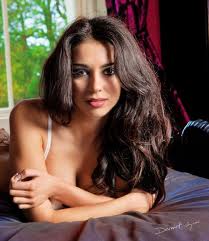 Michael Gallagher from Glenfin met up with gorgeous Georgia Salpa in Dublin this week for the launch of the Sandex Ireland Deserves Sun 2011 campaign.
And while the pair may not exactly seem perfectly-matched, it would appear that Michael's personality has got him places.
That's because Georgia, who only this week broke up with her long-term boyfriend, has agreed to come to Donegal to do some hill-walking with Michael!
The recently-retired postman said he couldn't believe how down-to-earth Georgia was.
"She was a really nice girl and we got on great together. I said to her at the end of the photo-shoot that she should come to Donegal for a bit of hill-walking.
"I thought she would just laugh at me but she said she would love to and I'm going to hold her to it," he said.
Any clever marketing boss could easily come up with the idea of calling the visit The Georgia Salpa Walking Weekend.
Sure the men would be coming from every corner of the county to see Georgia in her shorts and hiking boots!
Ends
Tags: