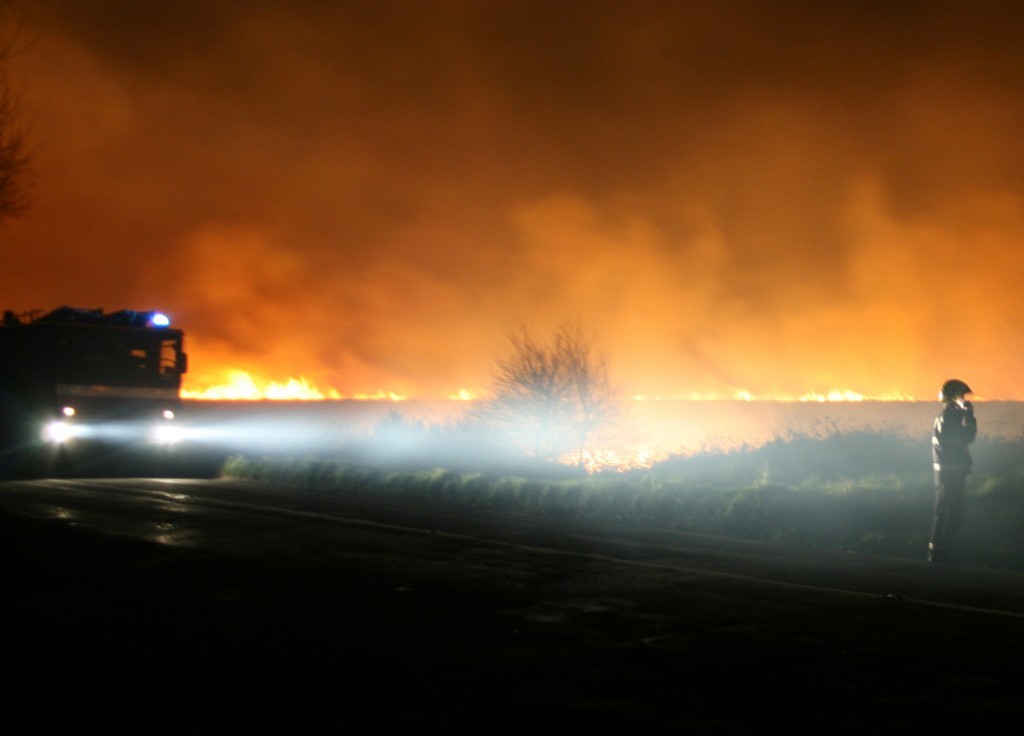 TERRIFYING gorse fires which broke out across a large area of west Donegal yesterday evening are continuing to rage into the early hours as flames threaten to burn down homes.
Large stretches of the N56 are closed this morning as fire crews from all over the county struggle to contain the raging inferno.
One fire tender has broken down near Lettermacaward as officers struggle to contain one of the worst gorse fires in the county in years.
Most of the fires are burning between Loughanure and Doochary; driven on by strong easterly winds.
We have eye-witness reports of homes being evacuated as gardai and fire crews take no chances with the terrifying blaze.
A short time ago a Lettermacaward resident told donegaldaily: "The air is thick with smoke and the night sky is lit up red. It is terrifying.
"We have been placed on high alert whilst other homes have been evacuated. The fire seems to be massive.
"The emergency services are doing their best to cope with it; but it's going to be a long night."
We understand that Gardai are already investigating the incident and will seek help from fire service experts in establishing the cause of the latest gorse fire to hit the county.
One possibility is that the fires were started deliberately.
It is the latest in a series of gorse fires to hit the county.
On Saturday evening, local photographer Eoin McGarvey captured the scene on the N56 as motorists fled the area.
You can see our earlier story here:
https://www.donegaldaily.com/2011/04/30/drivers-caught-up-in-serious-gorse-fires-across-donegal/
Tags: