Up to half of Donegal's post offices will be forced to close if An Post loses the contract for making Social Welfare payments, the Irish Postmasters' Union said yesterday.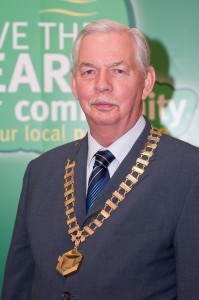 IPU General Secretary Brian McGann said the post-office network would be "decimated" and hundreds of job losses if the Department of Social Protection pushes ahead with plans to put the welfare payments contract out to tender.
The future of the contract is currently being considered by the Department of Social Protection and a decision is expected shortly.
Speaking at yesterday's (SUN) IPU annual conference in Letterkenny's Radisson Hotel, Mr McGann said any plans by Government to withdraw the social welfare payment contract will also have a disastrous affect on the social fabric of the country.
"Any decision to move away from using the Post Office as the primary channel for making Social Welfare payments will be politically disastrous on the scale of Charlie McCreevy's ill fated plan to decentralise Government Departments.
"Many Social Welfare recipients want to use their local Post Offices because it's friendly, convenient and accessible.
"Local Post Offices also play a vital role in preventing fraud because of the face to face nature of its role. Postmasters are highly committed to detecting and stamping out fraud. We see the people, meet the people and we know them because they are part of our community.
"This deters fraudsters who often rely on faceless, impersonal systems of payment to perpetrate their fraud," Mr McGann said.
The President of the IPU, Brian Cannon, whose post office has been in his family for 100 years in Leitermacaward, said he will lose 80% of his business is social welfare payments are taken from An Post.
"That's the reality of the situation. The local post office network is making strides to keep up with the demands of modern life.
"But if the social welfare payment contract is taken away, it will be a massive blow to us – a blow which many post offices could not survive. Personally it would mean a reduction of 80% of my business," he said.
IPU General Secretary Mr McGann called on the Minister for Social Protection, Joan Burton, to give a greater role to Post Offices in delivering welfare services.
"We want to add value to what we do and there is no reason why Post Offices cannot also provide additional services for the Department such as signing on, means testing, identity checking etc.," he said.
"All our offices are automated, open 5½ days each week and we are an accessible part of every community throughout the Country. However, we won't be open for business if the Department pulls the plug on the Welfare payments contract.
"The last thing that communities across the country need is a decision that will force the closure of hundreds of Post Offices," the IPU General Secretary said.
The theme of the two day conference was 'Open For Business' with delegates also hearing calls to allow local post offices be a hub for many other services including the payment of motor tax.
Ends
Tags: