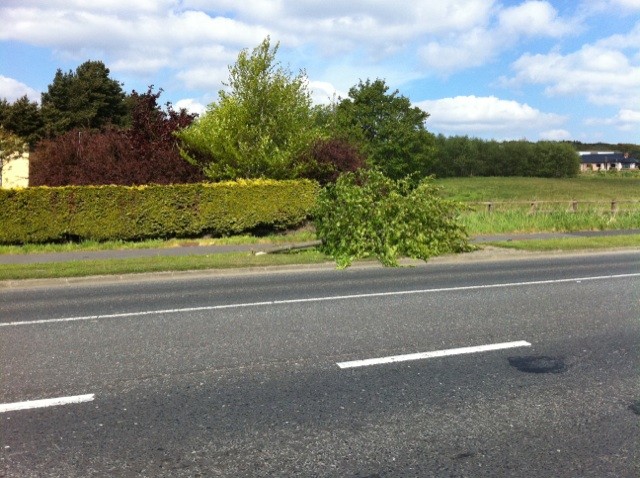 Gardai are investigating an incident in which a motorist knocked down FIVE mature trees in Letterkenny.
The car or truck smashed into the trees on the High Road near Prumerica and completely destroyed them.
Tyre marks from the vehicle can be seen in the mud at the bottom of the felled trees.
The trees, which were planted more than ten years ago, were chopped in half so there is no way of replanting them.
One local resident said he was disgusted by the scene of the felled trees when he was walking to work this morning.
"I felt sad when I saw the first tree knocked down and then I realised there was more than one.
"I felt so annoyed then. Somebody has done this deliberately and it's a complete outrage. I am hoping somebody has CCTV footage in the area so the person who done this can be caught," he said.
Gardai said they have received a report of the incident and are investigating the matter.
Ends
Tags: