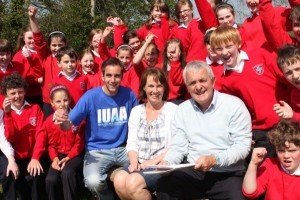 It's that time of year with the final session at school pre Summer break and for 40 years now the Primary schools challenge has been rolled out initially in Mac Cumhaill Park Ballybofey and in the last 30 years at Finn Valley AC.
The event, which each school in the county this week received details and an invitation to attend, has grown in popularity and the response from principals has continued in a most encouraging manner.
There are many areas which traditionally hold area games based on the programme sending forward their qualifiers while that's not possible in other areas, all are accommodated as the rules outline.
Area Qualifiers normally are held late May and the final happens June 1st . Event leader Patsy Mc Gonagle with his team have on each ocassion delivered an excellent sporting and enjoyable opportunity starting 11 am sharp complete 2.15 at latest catering for those born 2004 upwards.
All schools are encouraged to become involved and in 2010 some 90 schools all sizes small through to medium to large participated.
Further details if required from patsymcgonagle@hotmail.com. The event was launched this week in Woodlands N S a school attended by current Irish lead athletes Mark English and Darren Mc Brearty both of whom were introduced to the sport via school athletics.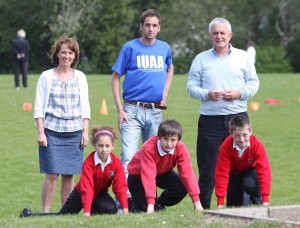 Tags: