A construction worker from Fanad failed to put on his hard hat and safety jacket just minutes before he was killed when the bucket of a digger fell off and struck him.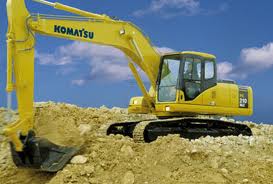 Francis Callaghan died on the construction site in Forquar, Milford on January 8th, 2010.
A colleague of the dead man appeared at Letterkenny Circuit Court today charged with three charges of negligence under the Safety and Health at Work Act 2005.
Site foreman Owen Curran of Lower Dore, Bunbeg, 67, has pleaded not guilty to the charge.
The court heard how the dead man had been placing concrete manhole covers onto a digger when the tragedy occurred.
When he was lifting the last cover, also known as a biscuit, to move its location, it fell on Mr Callaghan of Shanagh, Fanad.
A number of his fellow workers rushed to the scene but Mr Callaghan died a short time later.
The driver of the digger, Dermot Boyce of Knockbrack, Kerrrykeel, has already pleaded guilty to a number of related charges.
Defence Barrister Peter Nolan told the court it was accepted that no safety pin has been placed on the bucket to connect it to the digger.
The safety pin was later found in the cab of the digger being driven by Mr Boyce.
The accused man said he did all he could to help lift the 5ft by 5ft concrete manhole from the victim.
"I ran to him and lifted the bucket and shouted at him to pull his legs out but noticed he was uncocnscious.
I told other workers to keep it off him and ran for an ambulance. When I came back all men had put their jackets over him.
"I felt for a pulse but could not find one and I knew he was dead," said Mr Curran.
The developer of the site PJ Doherty of Carndonagh said he understood that as site foreman, Mr Curran was responsible for the health and safety on the site.
However defence Barrister Peter Nolan said that Mr.Curran's name was not mentioned under any correspondence with the Health and Safety Authority.
The case continues.
Ends