MORE than 200 students from across Donegal are to receive a short, sharp shock when one of the country's leading Gardai brings them a hard hitting road-show on road safety.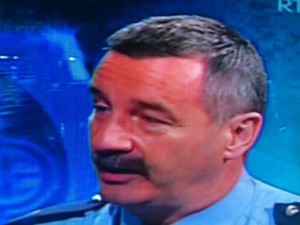 Garda Sgt Jim McAllister, from Garda Headquarters in Dublin, will present the safety show at Letterkenny's Regional Cultural Centre.
The roadshow is part of the ongoing BEO series of concerts and education programmes organised by Colaiste Ailigh.
Garda McAllsiter, who has more than 20 years experience in the traffic corp, says the roadshow is not a lecture.
"It's very much an interactive programme. I certainly don't plan on ramming anything those student's throats.
"The whole idea is to allow students to be interactive and to give their opinions of ways of improving road safety," he said.
Among the presentation is a series of shock real-life footage and interviews with the relatives of people killed in road crashes.
Sgt McAllister admits that trends are getting better for road safety in Donegal but there is always room for improvement.
"I know that I am not going to have a life-lasting affect on students – that is up to their communities be that their GAA clubs or their families.
"I am hoping that we can simply ignite a spark and get them thinking that they have the power to stop fatalities from happening. Our research has shown that 90% of crashes are down to the driver so we have the power to change that," he said.
It's not just all about education on the day.
Students will also have the opportunity to listen to three of Ireland's top bands – Go Panda Go, More Than Conquerors and Bi Polar Bears at Letterkenny Regional Cultural Centre at 7pm.
Throughout the day students will also take part in workshops with the bands on various aspects of the music business.
Everyone is welcome to the gig at the RCC tomorrow evening.
See the video of the bands here – http://www.youtube.com/watch?v=doJXOzSSJjg
Ends