An inspector from the Health and Safety Authority has told a court that a Fanad man would not have died if a pin intended to be fitted on a digger had been in place.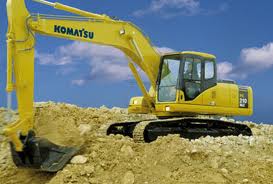 Mr Greg Murphy was giving evidence in the case of Owen Curran, a building site foreman facing three charges of negligence surrounding the death of fellow worker Francie Callaghan in Co Donegal in January 2007.
Mr Callaghan was killed when he was struck on the back by a digger bucket at Forquar, Milford.
Curran, 67, of Lower Dore, Bunbeg has pleaded not guilty to the charges under the Safety and Health Act of 2005.
Another man Dermot Boyce, the driver of the digger which killed Mr Callaghan of Shanagh, Fanad,has already pleaded guilty to other related charges.
Safety expert Mr Murphy told Letterkenny Circuit Court that the digger being used to lift huge 875kg concrete manhole covers should never have been used.
Defence Barrister Peter Nolan said a case should never have been brought against site foreman Curran as the digger driver had already pleaded guilty various offences and claimed the case was an afterthought by the HSA.
"If a person is killed because they are driving while drunk around a bend at 80mph then we cannot blame the designer of the road.
"We must apply the same common sense here. The reason Mr Callaghan was killed, is not because of Mr Curran's actions but because Mr Boyce did not have the proper pin inserted into the arm of the digger," he said.
However prosecuting barrister Patricia McLoughlin said the accused was responsible for devising the system of work which meant the dead man had to be under the digger bucket to help lift the huge manhole.
"If bucket fell and nobody was below it we would not be here today. But the fact is that the system of work in lace led him to being struck by the bucket and not being here today.
"Mr Curran with his experience knew that – and it was he who devised the system of work? He says he was in charge of running of the site," she said.
Judge Rory McCabe said he will give his summing up tomorrow and will send out the jury to reach a verdict.
Ends