Junior Agriculture Minister Shane Mc Entee arrived in Donegal today to see first-hand the devastation caused by the recent gorse fires.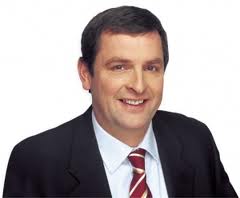 Minister McEntee is visiting a number of fire stations and will speak to fire officers about the experiences during the wildfires.
He rtavelled to Glenties Fire Station before visiting a number of fire sites before arriving at Dungloe Fire Station.
He was accompanied by Junior Gaeltacht Minister Dinny Mc Ginley, who says part of the reason for this visit is to ensure that lessons are learned.
The fire services responded to an estimated 400 call-outs during which an estimated €10 million worth of damage was caused.
As the clean-up begins, the Minister for Agriculture has announced the introduction of measures aimed at preventing further similar incidents.
Simon Coveney's pledged to introduce an enhanced system to notify the Department of forest fires.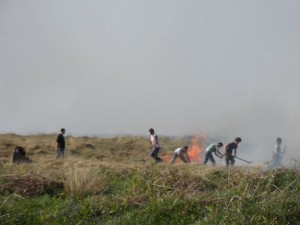 He's also launched a nationwide publicity campaign, warning farmers and land-owners about the dangers of wild-fires
Coilte, the state forestry board, estimate that more than €2.5 million worth of forestry in Donegal was destroyed during the fires.
There have also been renewed calls made for compensation packages for farmers and landowners who lost livestock and had property destroyed in the fires.
Ends