A Letterkenny councillor has vowed to stamp out gaming machines after a number of new gaming arcades opened in the town recently.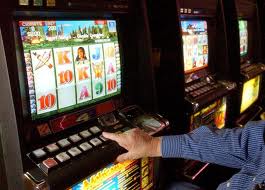 Cllr Jim Lynch said he is "very concerned" after a number of machines appeared in various premises throughout the town.
He said he recently visited one of the gaming arcades in the town and observed dozens of people playing 'poker' machines.
Cllr Lynch told Donegaldaily "I am certainly concerned about it. I have noticed there are now a number operating in the town.
"Nobody can tell me that they are benefitting anyone but the people who own them. A lot of people lost a lot of money when these arcades were in the town before and a certain few people became wealthy as a result.
"I would certainly not like to see them opening up here again."
The well-known and respected Independent Cllr is to raise the issue at tonight's Town Council meeting and will ask the Town Clerk Patrick Doherty if any new gaming licenses have been issued of late.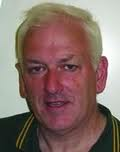 Cllr Lynch said he is aware that at least one premises is awaiting the outcome of a planning permission decision to open up a new amusement arcade.
He said he will be urging the council not to grant permission for the premises.
"I visited one of these premises recently and I watched rows of people playing these machines.
"Considering the fact that there is so much unemployment about and so much hardship, these machines have the potential to cause even more hardship and distress for people.
"People with any kind of addictive personalities haven't got a chance when they enter these type of premises," he said.
He said he did not want people to think he was scaremongering but he was merely sending out a message that gaming arcades could again catch hold in Letterkenny.
"Many years ago we managed to have these gaming arcades banned in the town and I understood that still stood.
"I certainly wouldn't like to think that they are sneaking back in," he said.
Ends
Tags: