*In the first of a regular series of articles on money matters, well-known Donegal financial adviser John McColgan deals with the issue of Life Cover. In the coming weeks John will deal with a range of money matters and how people can handle their finances properly.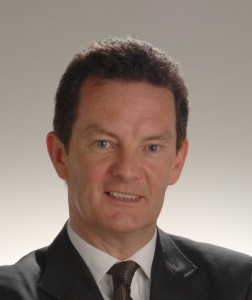 'The Importance of updating your Life Cover'
For all Donegal families Life Cover is a necessity……………. not a luxury !!
You budget for your house insurance and car insurance because you will not allow yourself to be without them. 'What if my house burns down?' But what you don't think about is your most valuable asset – Yourself !!
You are the one who makes money to pay for your mortgage, loans, bills, food, education……and those are just the basics! My point is, don't just insure your house or your car, insure yourself as well! You are the most valuable asset to your family!
Unfortunately, many people don't realize the importance of Life Cover until it's too late, it protects those who depend on you and your ability to provide for them.
We have all heard the tragic stories, we all know someone who has died suddenly from an accident, something unforeseen like a massive heart attack or stroke and prolonged illness.
We all have to think about what and who we are leaving behind. Peace of mind in some cases CAN be bought! The security in knowing your loved ones will be looked after financially is priceless!
Take for example Michael, a plumber, who had three kids with Theresa. He died suddenly from a massive heart attack. Luckily their mortgage was covered by a mortgage protection policy. They had car loans, credit cards, kids in school, the bills for the maintenance of the household, to name buta few expenses.
Social Welfare payments did help but not to the extent that was needed. Michael had taken out Life Cover of €200,000 just 3 years previously at a cost of €39 per month. This lump sum was paid to Theresa three weeks after Michael's death and was a major help in coping with the financial lossof the family breadwinner.
I cannot advise you on how to cope emotionally with these things but I can advise you on how to cope financially. You may think that you require Life Cover only when you start getting older, but accidents and illnesses can strike at anytime………plus the younger you are when you take out these policies the cheaper the premiums will be.
Over the last two years Life Assurance and Serious Illness Cover has become cheaper. There is no better time to get sorted! However cheap is not always best, get to know what's on offer, the type, the amount and term of cover, but always make sure it suits you, your family and your financial needs, if the worst were to happen.
The cost of these policies can vary substantially from one company to another so always check the fine print and the coverage offered especially if you want Serious Illness cover. The amount of Serious Illnesses which are covered is different with every company.
Life Cover is a necessity…….. to be without it is not an option for you or your family.
So talk to your local Donegal broker or call us on 074 9124366 or email enquiries@mccolganfinancial.ie
Check out our website at www.mccolganfinancial.ie
John Mc Colgan Financial Services Ltd is regulated by the Central Bank of Ireland
Ends