A row has erupted after a visitor to Letterkenny General Hospital condemned Ministers of the Eucharist for not washing their hands before giving out communion to patients.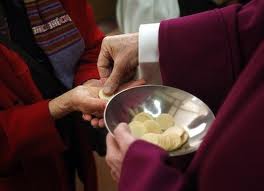 Martin Rijkers said he was left shocked at the lack of hygiene procedures after visiting a relative at the hospital.
Mr Rijkers, from Buncrana, said the risk of spreading bacteria to people who were ill in hospital was very serious.
"This is a real threat for health, especially when he puts the host in people's mouths. Most patients in the hospital have, due to their illness, a very weak immune system.
"Putting hosts in other patients' mouths is a real health hazard and will spread around serious disease. No host should be handed out in this manner," he claimed.
Mr Rijkers said he complained to a nurse in the hospital and claimed the nurse said he had a fair point.
Patients in hospital can be given communion each morning thanks to a service offered by churches around the country.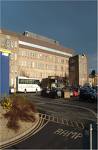 However a spokesman for the HSE said not all patients received communion including those in isolation and it was up to patients to request communion.
He added that anyone handling hosts had been given training in good hand hygiene aimed at preventing cross infection.
"They are aware of the correct measures to take. There is no contact with patients as such; the contact is primarily between the chaplain and the host," he said.
Ends
Tags: