Letterkenny Town Council is to approach traders on the town's Main Street in relation to the ongoing stand-off over sandwich boards and signage on the footpaths.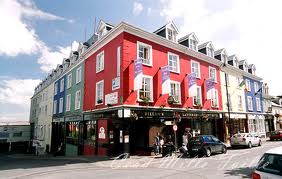 The issue was again raised by Cllr Tom Crossan who previously said the sandwich boards were unsightly and should be removed.
Other councillors complained that a number of pedestrians had actually injured themselves by walking into them or tripping over them.
Cllr Crossan again raised the matter at this week's meeting of the town council and asked what was the up-to-date situation with the advertising boards.
He was told that the matter is to be discussed shortly between the Chamber of Commerce, local businesses and the tidy towns committee.
Cllr Crossan was assured that all stakeholders will work together to leave the town in the best possible condition for the upcoming tidy towns adjudication.
Ends