A Lifford Garda detective has claimed he does not think a local man charged with being a member of the IRA has had any connection with any republican group for at least ten years.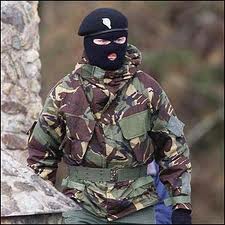 Detective Garda Trevor Moore gave evidence in the Special Criminal Court that he had no evidence to suggest Philip McGavigan, 49, was a member of the outlawed group.
McGavigan of Coneyburrow, Lifford pleaded not guilty to being a member of the IRA on February 2, 2010.
On the night McGavigan was arrested at the scene of a garda operation outside an isolated house near Ballybofey, which had earlier been evacuated after detectives received confidential information that an "event" would take place there.
McGavigan had driven and parked a green Opel Corsa along the rough laneway leading up to the house, while two individuals, who were never apprehended, got out of the car and approached the dwelling.
The court heard evidence that after a sweep of a field close to the house, Gardaí discovered a sawn-off double barrel Baretta shotgun, a loaded Smith & Wesson .38 calibre revolver, a balaclava and other items of clothing.
However Detective Moore agreed with Mr Thomas O'Connell SC, for the State, that he was charged with preparing a report on McGavigan in which he concluded that it was "fair to say" that the accused man had no association with any republican or dissident personnel over the past five or ten years.
Det Gda Moore, who has been stationed in Lifford garda station for 30 years, stressed that the report was based on his personal opinion and his local knowledge only.
And he added that he did not have access to any PSNI reports or national Garda intelligence documents when preparing the report.
The trial, which is expected to last two weeks, continues in front of presiding judge Mr Justice Paul Butler.
Ends