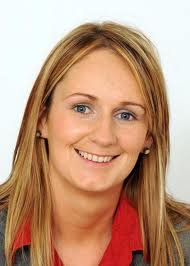 The first Rundonegal Women's 5k takes place in the stunning surroundings of Glenveagh this Sunday.
The event will take place around the Castle and the adjoining National Park with an 11 am start. The new running/walking initiative is the first of what is hoped will be an annual affair.
It is being organised with the backing of Donegal County Council and supported by the goodwill of the local residents in the Glenveagh area.
The idea for the women's event came from the current Council Mayor Cora Harvey.
She hopes that in the years ahead each new Mayor will make the Rundonegal Women's 5k an annual event for selected charities.
This year, Mayor Harvey has chosen the Diabetes Federation and the local Strengthening Families programme as the benefitting charities.
The entry fee is €10 and the run and walk will be under the direction of a very experienced organising group including Grace Boyle, Bridgeen Doherty, Neil Martin, Danny McDaid and Patsy McGonagle.
Behind them is another very strong support group many of whom were involved in the North West 10k which was such a success.
In the past fortnight between the 10k and the Ballyliffin Coastal Challenge, over 3200 people have taken part in these recent runs and walks. Entrants have done the events not only for their own benefit but for a range of very worthwhile causes.
Never was there more awareness and participation in healthy outdoor exercise. That is clearly demonstrated on a daily basis by the huge volumes of people out walking and jogging along with those engaged in the more competitive running sector.
The Rundonegal 5k organisers are inviting all women regardless of age to come along and enjoy a fun event while supporting Mayor Harvey's two nominated charities.
Runners and walkers can register next Sunday morning from 9 am in the Visitors Centre.
And bring along an extra couple of euro….the buns at the Castle cafe are particularly delicious!
The weather forecast for Sunday morning is looking good too; so get along and enjoy!
Ends