Reclusive star Enya threw open the gates of her plush Manderley Castle for her family to celebrate her 50th birthday.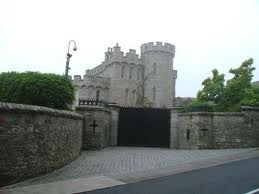 The millionaire singer held a Eurovision-style bash last night after inviting members of her family from Co Donegal for the occasion.
The Orinoco Flow singer, who is worth an estimated €94 million, isn't 50th until Tuesday but she decided to celebrate at the weekend with her family.
Several members of her family including dad Leo Brennan flew from nearby Carrickfin Airport in West Donegal for the party.
Many of the Brennan clan arrived at Enya's plush pad in Killiney earlier in the week.
And there was great excitement when the singer's sister Olive jetted in from Australia especially for the occasion
There was tight security around the star's mansion with just another handful of specially-invited guests present for the birthday celebration.
A source close to the Brennan family in Donegal said they had been looking forward to the party for weeks.
"Leo's Tavern in Meenaleck has been quiet all week. Most of the family went up for the bash.
"Enya is a very private person but she had been planning this party for months and the family were really looking forward to it," he said.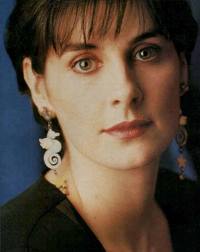 The singer now has plans to make an eight album with her previous seven projects selling an incredible 75 million copies.
And manager Nicky Ryan has revealed there may also be the possibility that she will play live concerts for the first time
"We have considered touring before but we didn't have the time. There would be a classical feel tot he performances with Enya playing beautiful venues in front of an orchestra.
"Just think how amazing Orinoco Flow would sound when played live," he said.
Ends