Donegal North East TD Charlie McConalogue is urging the government not to miss the opportunity presented by Barack Obama's visit to Ireland to highlight the plight of the undocumented Irish in the US.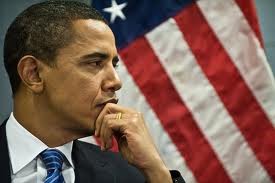 Speaking ahead of the visit Deputy McConalogue said we must build on the work already done to help the undocumented Irish in America.
"Much has been done over the past number of years to advance the issue of the undocumented Irish in America, but we still have a long way to go.
"We must use the opportunity of President Barrack Obama's visit to Ireland to find a resolution for our relatives and friends in the US, whose illegal status has left them feeling trapped in many ways.
"This is an issue I am particularly passionate about. I am contacted regularly by concerned constituents who are directly affected by the restrictions on their loved ones in the US. It is an issue which not only affects many families in Donegal but so many families throughout Ireland," he said.
He added that he has already approached Tanaiste Eamon Gilmore to highlight the issue.
"I have asked the Tánaiste and Minister for Foreign Affairs and Trade Eamon Gilmore TD what the government's position will be in relation to the forthcoming visit.
"I have urged him to make use of this unique opportunity to push for a resolution for our undocumented Irish once and for all," said Deputy McConalogue.
ENDS