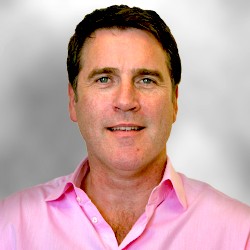 A MYSTERY millionaire is backing a well-known property developer in case against the Ulster Bank, it was revealed today.
The financier is reported to have "written a blank cheque" to the former owners of Taggart Holdings.
The company built hundreds of homes in Donegal and once employed several hundred Donegal people, many here in the county and others on dozens of sites around Ireland and Britain.
The company was owned by County Derry brothers John and Michael Taggart.
The Dungiven men have lodged a case against the Ulster Bank in the North and a hearing is due to take place at the High Court on June 17th.
Ulster Bank wants to take the family farm off the Taggart brothers whose business was ruined when bank officials stopped them from paying creditors.
The Taggarts have lodged a counter-claim. They want their business returned, compensation for the way they were treated and all creditors compensated.
It's understood they will make a number of allegations, including one where they allege that Ulster Bank acted outside its remit.
The Taggarts are also reported to be furious at what they claim are 'lies' spun by unknown persons about them.
These included claims that Van Morrison and Lionel Ritchie played at Michael Taggart's wedding in 2007, which was attended by a number of friends from County Donegal. Friends say the music stars were not at the wedding.
In fact wedding guests were told not to give presents – and €90,000 was raised for charity at the wedding and donations made to Our Lady's Children's Hospital in Crumlin, Dublin and the Royal Victoria's Children's Hospital in Belfast.
A wealthy benefactor is now backing the Taggarts in their case.
A source close to the case was reported today as saying: "This is going to be the first case of its kind since the property market collapsed. It will go into minute detail on how the Ulster Bank behaved in relation to Taggart Holdings.
"The case is being closely followed by its parent bank RBS in Edinburgh."
Asked to comment Michael Taggart said: "We want to set the record straight but I'm reluctant to talk about this right now as the case is ongoing."
Asked about the mystery financial backer, he added: "I don't want to comment on that. I've been asked not to say anything in relation to that."