Donegal's Junior Minister Dinny McGinley has said he is delighted after being chosen to meet Queen Elizabeth.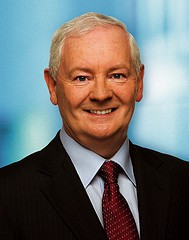 Deputy McGinley, Minister for Arts, Culture and Gaeltacht Affairs was one of five Ministers of State chosen to meet the Queen on the second day of her visit to Ireland.
Minister McGinley revealed he was very proud to get a couple of moments with Her Majesty during her hectic schedule.
"She asked me where I was from and I told her Donegal. She asked me was that a long way away and I told her it was.
"She was lovely and I asked her is she was enjoying her time in Ireland and she said she was having a lovely time," revealed Deputy McGinley.
Ends
Tags: