One of Donegal's leading army officers has come up with a unique way of providing husbands, brothers and sons with the basic skills of surviving the outside world.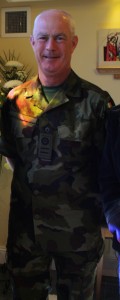 But Battalion Sgt Major Pat Neilan's training doesn't involve killing animals for food or building a shelter from tree branches.
His unique 'How To' session involves equipping the male population with much more useful day-to-day skills – like polishing a pair of shoes, ironing trousers without using an iron and tying a tie!
Hundreds of fed-up wives, sisters and mothers have already enquired about the unique one-off course which runs at Donegal's County Museum in Letterkenny on Tuesday, May 24th next.
The idea for the 'How To' sessions came as a result of a chance conversation between Sgt Major Neilan, who is based at Finner Camp and Caroline Carr from Donegal County Museum.
Caroline told Donegaldaily "We were just chatting one day and I said it would be great o do something practical for the public involving army skills.
"He came up with the idea and the more I think about it, the more I think it's going to be a huge hit," she said.
She says she has been inundated with enquiries about the course from people trying to get their sons, brothers, fathers and husbands better equipped for the outside world.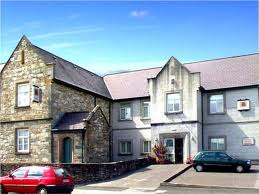 "It's amazing how many men can't tie a tie or iron a pair of trousers. All I can say is that after spending a couple of hours with Pat Neilan, they'll know," she laughed.
Caroline said considering the recession and competition for jobs, looking smart has probably never been more important.
Admission to the sessions is free but people are asked to bring along their own tie!
Caroline says she has already had a call from one woman who is planning to drive for an hour with her son to get a life-lesson from Sgt Major Neilan on appearance.
For further information contact the County Museum on 0749124613 or email museum@donegalcoco.ie
Ends