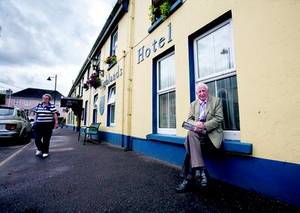 THE North's deputy first minister Martin McGuinness today joined tributes to the late Garret Fitzgerald, the former Taoiseach who died today.
And the Sinn Fein man revealed that he got on extremely well with Dr Fitzgerald, despite their political differences.
The two men were the man speakers last Summer at the Magill Summer School in Glenties.
Said Mr McGuinness today: "My dealings with him only came in the aftermath of the Good Friday Agreement and the regular visits he made to the Patrick Magill Summer School and I think he and I got on very well.
"I think at the end of day, he was someone very conscious there were very many different views and that's why he came to Glenties."