Fianna Fáil Senator, Brian Ó Domhnaill has slammed Minister for Health James Reilly over his decision to freeze the Fair Deal funding for people entering nursing homes.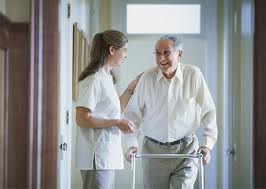 There has been shock after all allocations for funding are currently on hold while the Department for Health undertakes a review of the programme.
The Fair Deal Scheme was set up to provide financial support for people needing long term nursing home care.
The idea behind the scheme was that long term care should be affordable and that a person should receive the same level of State support whether they choose a public, voluntary or private nursing home.
"This is a scandalous action by the Government and it shows the rank hypocrisy that is seeping out of Minister Reilly," said Senator Ó Domhnaill.
"Basically the Government has decided to freeze all allocations on the Fair Deal programme while the Minister has asked the Department to undertake a review of the scheme. This is despite funding of €1 billion being ringfenced for the scheme under Budget 2011."
"That means that anyone who is currently in hospital and has been assessed as needing long term nursing home care is now stuck in limbo.
"They won't be approved for the scheme while this review is undertaken. Instead they are left in the hospital, filling a bed while they await a decision that now has an indeterminate timeline."
"There are people all over the country who are on the scheme or waiting to get on the scheme who are now really worried about what happens next.
"Some are afraid that their family home may now be seized to pay for their nursing home care. This is the kind of panic that the Minister has spread by his actions."
"What's worse, instead of calming public fears and outlining what they have planned, the Government didn't tell anyone about their decision to freeze the funding approvals and begin a review of the scheme.
"Instead people are finding out through health officials and other channels about this. It's the worst kind of way to treat and inform worried members of the public," he said.
Ends