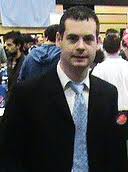 Responding to the release of the latest mortgage arrears data by the Financial Regulator, Sinn Fein Finance Spokesperson Pearse Doherty has said that with 500 families falling in to serious mortgage distress every week urgent action is needed to address the problem of distressed mortgages.
Deputy Doherty said: "The latest figures on distressed mortgages from the Financial Regulator are truly shocking. There are now 86,271 mortgage holders in distress. This is a 6,000 increase in the first three months of 2011.
"This means that 500 families are falling into serious mortgage distress every week
"Of these, 49,609 mortgage holders are in arrears of more than 12 weeks, an increase of 5,000 since December last year.
"This is the single largest increase in the level of mortgage distress since the Financial Regulator started to publish these figures. Both the mortgage and banking industry believe that this problem will continue to grow unless urgent action is taken."
The Donegal South West TD said the approach taken by the previous government and by Fine Gael and Labour has been to 'kick the problem into the future, promoting rescheduling of debt whether through moratoria or interest only payment schemes'.
He added: While this approach provides a short term relief for those in mortgage distress it will not provide a long term solution.
"The scale of the liabilities at stake here are substantial, with distressed mortgages amounting to a staggering €12.5 billion or 11% of all mortgage holders.  This is no longer a housing problem, but a financial problem with implications for the stability of our banking system. It is also an economic problem impacting on consumer spending and putting jobs and job growth at risk.
"In the coming weeks Sinn Fein will launch our own detailed proposals on tackling mortgage distress. There is a need for the public and policy debate on this issue to seriously explore negotiated loss sharing involving mortgage holders, mortgage lenders and crucially wholesale funding markets.
"This will require legislation and I am urging the government to bring forward proposals before the summer recess to address this problem. Failure to act now will not only mean that thousands more families will fall into arrears and possibly lose their homes, but the broader cost on the economy will increase."