Senator Jimmy Harte says he is hopeful Donegal can get a major slice of more than €4 million being allocated for cycling and walking routes.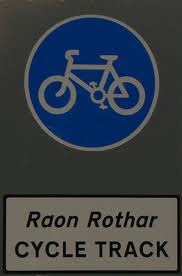 The Letterkenny politician has been informed by Junior Transport Minister Alan Kelly that €4million is being made available for local authorities soon.
Works envisaged include cycle paths and cycle parking, pedestrian routes as well as improving pedestrian/cycling accessibility to key destinations including town centres.
Others include signage schemes and low-cost safety measures to enhance the attractiveness of walking and cycling.
Projects that have a fit with tourism development will be looked at favourably as well.
A letter is currently being drafted by the Department for sending to local authorities.
Senator Harte said the initiative showed that monies are still being pumped into trying to improve local areas to make them attractive for locals and visitors.
"I welcome this initiative and the potential for tourism and the local economy. I will be monitoring the application from Donegal County Council and will speak with Minister Kelly on the matter shortly.
"This initiative shows that even in difficult economic times funding is being made available to assist these projects,"
Ends
Tags: