OBJECTIONS to a huge research development near Dungloe have not failed despite An Taisce admitting they forgot to sign a cheque for their original objection which made it invalid.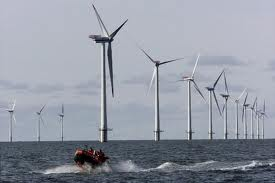 Queen's University in Belfast want to build 54 massive concrete pillars close to Falcorrib Pier in Dungloe with each weighing 5 tonnes.
The aim of the research is to see how concrete withstands the elements and it is estimated the structures will remain in the area for 25 years.
Locals in the area are fuming at the plans and contacted An Taisce who objected to the plans to An Bord Pleanala.
It was revealed yesterday that the first objection failed because the cheque which accompanied the objection to the value of €110 was not signed and subsequently deemed invalid and returned.
However it has now been revealed that An Taisce managed to get a second objection through to An Bord Pleanala which is now being considered.
Patricia Sharkey of the Gweebara Conservation Group said locals have many concerns about the project.
"All this stuff could sure be done on computer simulation. The amount of disruption to the area just for research is not on.
"The road which services this area is simply not big enough for the machinery that would be involved in such a project.
"We also feel that these structures will merely open the way for the building of a wind farm in this are and we are opposed to that," she said.
Ends