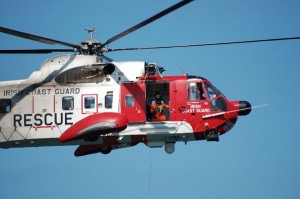 UPDATED: Two surfers have been released from hospital after a dramatic rescue off the Donegal coast yesterday.The two – from the North – were surfing off Tramore Beach at Downings when strong winds swept them out to sea.
Luckily for them they were spotted in difficulties by holidaymakers on the shore who raised the alarm and the Malin Head coastguard station were alerted.
And Coastguard spokesman Ian Scott admitted: "They are extremely lucky we got there in time."
The rescue helicopter from Sligo, the RNLI from Lough Swilly and the Mulroy Bay coastguard boat were sent out to look for the surfers.
Mr Scott explained: "One of our shore team spotted the persons with binoculars; we were able to get the coast guard boat to the and get them on board.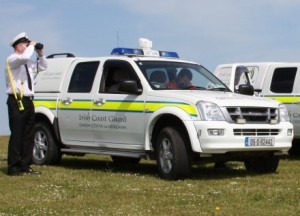 "The surfers were then taken to the GAA pitch via Downings pier and we were able to airlift them to Letterkenny General Hospital where they are now being treated."
Praising the combined rescue team, Mr Scott admitted: "They are very very lucky. We were there just at the right time."
The surfers are expected to make a full recovery.