He's only playing two dates in Ireland – one in the Olympia and one right here in Letterkenny.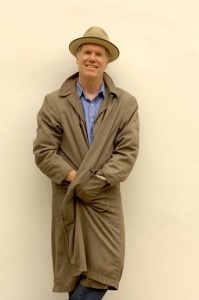 With a CV boasting Grammy Awards and acclaimed albums, as well as roles in films directed by Tim Burton, Martin Scorsese and Cameron Crowe, Loudon Wainwright III is one of the great US singer-songwriters.
Father to Martha and Rufus Wainwright, former husband to the late, great Kate McGarrigle, Loudon has released over 20 albums since his debut in 1970, all of them filled with heartfelt musings on life, love, family and death, as well as a whole lot of other things that he finds funny and/or strange. He'll be performing at An Grianán Theatre this Sun 29 May.
He won the 2010 Grammy Award for Best Traditional Folk Album for High Wide & Handsome: The Charlie Poole Project, a musical tribute to Charlie Poole (1893-1931), the legendary, yet obscure singer and banjo player.
North Carolina native Poole was a one-time millhand who cut capers and downed booze while fighting his way to recording fame in the Depression-era South. Since the 1960s, Wainwright's lived in Poole's image, a mercurial troubadour with a knowing grin.
Loudon's songs have been covered by Johnny Cash, Earl Scruggs, Big Star, Freakwater and Norma Waterson. Tickets available at An Grianán's box office on 074 91 20777 or see www.angrianan.com for more.
ENDS
Tags: