If it's real traditional Irish music you are after then Dungloe is the place to head for the weekend of June 3rd to 5th for the second annual Seisiun Thir Chonaill.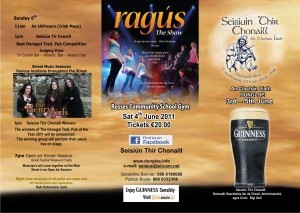 The event totally exceeded everyone's expectations last year with great crowds and musicians travelling from all over the county, and further afield.
According to spokesman Patrick Boyle, the event is not just bringing back culture to the community but also giving businesses much needed boost.
"We are all well aware that businesses at local and national level are feeling the pinch in these recessionary times. Just last week figures were released showing some 7,000 jobs lost in the drink trade.
"Small towns such as Dungloe are caught in a downward recessionary spiral that can result in businesses closing and in a general reduction in the provision of services both for the local community and for those who visit the area.
"We feel that through events like "Seisiun Thir Chonaill" we can generate additional business for the local community it is a good way to bring some of the lost culture back into our pubs and what better way than through Traditional music," he said.
The festival will be centred on a traditional Irish Music Session Competition bringing the town alive with the very best in traditional music for a full three days.
The Festival prize fund includes €2,500 for the winning traditional group, €1,500 for the runner-up group and €500 for third place.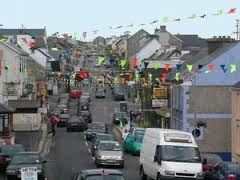 It is intended that each group entry will be sponsored by pubs from all around the county and in particular by those pubs who have regular traditional music sessions .
The winning pub will receive a plaque declaring its status as -Winner of Seisiún Thír Chonaill, – Donegal Trad. Pub of the year 2011.
All Sessions will be held in a regular pub environment without amplification. Each group will play 2 x 1/2 hour sessions culminating in a finale that will take place on the Main Street stage on Sunday afternoon where winners will be announced.
This year organisers have also introduced traditional music workshops into our programme and are also delighted to welcome "Ragús the Show" to Dungloe.
Having spent the last 10 years touring throughout Europe, Asia and the U.S.A, the show has returned to Ireland for a summer season in the Burlington Hotel Dublin.
Seisiun Thir Chonaill together with Ronan Brennan have managed to secure a one off show which will take place in the Rosses Community School Gym on Sat 4th June.
It promises to be the start of something very special.
Ends