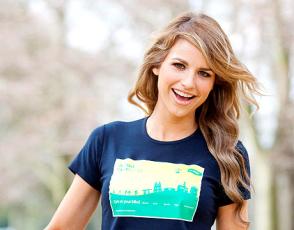 Brian McFadden has flown new love Vogue Williams to Australia, sparking rumours that she may quit her role at a Letterkenny club to spend more time with him
The pair were photographed earlier today going through Sydney airport. McFadden is working in Australia currently as a judge on Australia's Got Talent.
Rumours have surrounded McFadden and Williams since they met in April at Voodoo where Williams is a regular DJ.
Vogue, a star of RTE's scripted reality show Fade Street is a regular on the Dublin social scene and is signed with top model agency Assets.
Asked if she was enjoying Australia, Vogue told The Sunday Telegraph: "I'm loving it here. It's great and I'm seeing little bits of Australia."
Today a close friend said: "She has fallen for Brian. They really fell for each other when they stayed at the Station House Hotel in Letterkenny last month.
"They are definitely an item, so I doubt if she will be back at Voodoo anytime soon. She just won't have the time."
Tags: