Neasa Ni Chianain, the filmmaker who made the sensational documentary about controversial Gortahork poet Cathal O Searcaigh's secret life in Nepal, has said she would have no hesitation in making the same documentary all over again.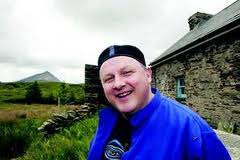 Ni Chianain's film, 'Fairytale of Kathmandu', caused outrage across Ireland after it exposed how Irish language poet Cathal O'Searcaigh was having sex with boys in Nepal.
But today Neasa tells Donegaldaily about the fall-out from the documentary but how she could never have turned a blind eye to what she discovered.
Having just won a long battle to get an apology from RTE Radio na Gaeltachta for unfounded comments and allegations made on one of their programmes, Neasa is ready to draw a line under the whole affair and is already focusing on new and equally challenging projects.
Today although she is still remembered as the filmmaker who made 'that film about Cathal O Searcaigh', she says she will not allow it to define her.
"The Fairytale experience has focused me, and my partner, David, on making films that can make a difference."
She has plans to make documentaries dealing with abuse and looking beyond the abuser and at the ripple effect of abuse and how it affects victims and their families.
Neasa and David, her producer on Fairytale, are also working on a fictional adaptation of Garda Detective Martin Ridge's book, Breaking The Silence, the true story of nearly 30 years of sexual abuse of young boys by two convicted paedophiles that happened in North-West Donegal.
There is also the not so very small matter of Guth Gafa, the couple's International Documentary Film Festival which is set to run for its sixth successive year in the West Donegal village of Gortahork.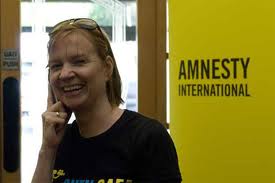 The festival, which will attract more than 2,000 people into the tiny village for its duration from June 10th to 14th, will see the showcasing of films from 14 different countries featuring a variety of topics including terrorism, human rights and the environment.
"Every year is a struggle and finding funding for it is very tough. But it's something we believe in and there are some amazing people who come here."
"These directors invest years of their lives making films that will change people's lives. It's great to be able to get people thinking and opening a window to the world.
"It's also great for the local community and generates a lot of income but most of all people have fun and they enjoy it."
Ni Chianain, a neighbour of O Searcaigh in the stunning Gaeltacht village in Co Donegal, had originally travelled with him to Nepal to shoot a film about how he spent time in the place that he called his spiritual home.
The poet had raised €50,000 in Ireland and was planning to distribute some of the money towards furthering the lives and education of Nepalese youths.
But while making the documentary in 2005 she discovered O'Searcaigh's dark secret – a secret that was to change both their lives forever.
The documentary, which has been met with rave reviews, divided opinion throughout Ireland after O'Searcaigh was labelled a sex tourist by many.
Ni Chianain has been ostracised by some people in the local community and accused of 'trapping' O'Searcaigh during the filming of the documentary.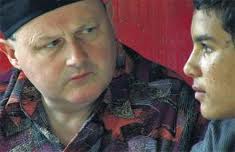 It was also even alleged that she paid some of the young boys who became friendly with the poet to say they had sex with him – a claim which would later be proven as wholly untrue.
Now Ni Chianain has spoken at length about the moment she realised the man she had known and respected was preying on boys for his own sexual gratification.
She also reveals how her life has changed forever and how she is snubbed by many in the local arts and Irish language community simply for taking a stand and producing a film that she will always stand over.
Sitting in the upstairs of her home which she shares with partner David Rane and the couple's two children close to Mount Errigal, Neasa looks at peace with herself.
It is, after all, 3 years since her documentary shocked Ireland and made for headline after headline and debate after debate.
But despite the rocky road which Ni Chianain's life and her family's lives have taken in the local community since the documentary was produced, she has no hesitation in stating from the outset that she would do it all over again.
"I would have no hesitation in doing it all over again. I could have just turned a blind eye to it and pretended it hadn't happened.
"But how could I have done that. How could I have looked at my children in the face again knowing that I allowed this to happen and have done nothing about it?" she said.
She admits there was no 'red flag' moment when she realised O'Searcaigh was having sex with the boys but rather a gradual realisation that something was not quite right.
"I trusted him and I believed in him and I believed what he told me. I think what I tried to do with the film was show that journey that I went on. When you trust someone you have no reason to believe anything else.

"I would see him with these boys and he told me he was helping them with their education. We would see them in the cafe and he would say 'this is another boy I am helping with his education.
"I accepted that and that this is what he was doing. But as time went on I started doubting myself and there was no red flag moment. It was just this slow build-up of things not stacking up – things just didn't fit or come together.
"I think it was the lack of adult company that was around – the lack of intellectual stimulation that made me kind of question what was going on," she said.
Even after she put various allegations or worries over his behaviour to O'Searcaigh, the poet denied any wrongdoing claiming he was concerned with protecting the innocence of the boys.
O'Searcaigh left Nepal two days earlier than Ní Chianáin as he wanted to spend time with a Nepalese friend in Bahrain. He arranged to meet Neasa so they could travel back to Ireland to film the last scene of the documentary as they had agreed, but he didn't get the flight.
Neasa stayed on to film his 'adopted' sons who featured in the documentary as she wanted to capture the emptiness in their lives after O Searcaigh had left for another year.
She revealed "On the evening of the last day I was in my hotel room. One of the boys showed up looking for him who didn't know he had left because he only tells certain boys, his inner circle, when he is leaving.
"One of the boys showed up at the hotel and at that stage I had spoken to the hotel manager and he told me what he believed."This boy came to the hotel and told me his story. This was the first time anyone had spoken out.
"There was no hiding it then. There was no "Maybe I'm getting it wrong, maybe I'm not seeing …" At that stage I knew where another boy had worked and we did another interview with him and then another boy."
She describes her feelings as a mixture of disappointment and relief at finally discovering the truth. She dismisses suggestions that she was elated that she had just landed a huge story.
"I wasn't thinking about a film. I was thinking that I had to go back to my funders and say these are the accusations that were made and that I couldn't deliver the film that I was contracted to make and that's all that was in my head.
"It was a mix of dread and relief because I had had that sickening feeling and there was utter disappointment and sadness really. It was just really, really sad because I did respect him and I really wanted the story of his philanthropy to be true.
"I wanted to believe that what he was missing in his life in Ireland was to be found in Nepal and that he had found a role for himself and a way to empower people. At that moment I knew it wasn't about that," she said.
A couple of days after she arrived back home in Donegal, David got a phonecall from O Searcaigh saying he was at Dublin Airport and asked if Neasa wanted to call to his home to film the final scene of the documentary as agreed.
Ni Chianain contacted her cameraman and her sound man and they travelled the short distance to the poet's home at Cashelnagor a few hours later.
When she told him she had spoken to some of the boys and she put their claims to him O Searcaigh merely asked her what she could do with such an allegation in the context of the documentary.
Neasa revealed "I just told him I wasn't thinking of doing anything – I just wanted the truth. We left him for a month and I went back without a camera and we had a big long frank conversation.
"I made it very clear to him that I saw the boys as the victims and he did lead me to believe at that time that he was going to deal with it."
At that time RTE were asking Neasa to report the entire episode to the Gardai but she admits that she was reluctant to. She said she had told O Searcaigh that she wanted him to deal with it.
That was the last occasion they met but an even more disturbing pattern was to emerge when Neasa began to receive a series of emails from boys in Nepal asking Neasa not to hurt O Searcaigh.
"The emails would say things like 'Cathal is my friend – don't hurt him' or 'Don't do anything to hurt him' and that was very upsetting for me," she said.
That summer Neasa spoke to COSC, the National Office for the Prevention of Domestic, Sexual and Gender-based Violence and showed them the 'rushes' of the documentary.They immediately contacted social services who in turn contacted the Gardai about the matter.
Months later RTE asked Neasa to return to Nepal to clarify a number of matters and while she was there she found a counsellor for the boys to see.It was another year before the film was eventually released.
Before the film was officially launched at the Dublin Film Festival, Neasa went to some of O Searcaigh's close friends suggesting to them that he would need support.
"I knew that I couldn't be the person that could give him support anymore. They had been friends of mine but they are no longer friends.
"I told them that he would need someone to be there for him but I expected them to support him and not to support his denial," she said.
The release of the film saw Neasa's world turned on its head almost overnight.
She later admits that she lost complete confidence in herself and sought the help of a counsellor to get back on her feet.
"It was just awful. It was probably because he decided to fight a media battle rather than any other battle. He hired a PR man and I felt I didn't need to hire anyone.
"I felt 'I've told my story – it's in the film.' I didn't think I was going to be attacked on such a level. There were all kinds of suggestions that it was innuendo. I was scrupulous in what I put into that film.
"I didn't put anything in that I didn't have lot of back-up for. I had plenty examples of everything. I didn't take a chance on anything," she said.
Neasa revealed she has only ever met O Searcaigh once since the public storm over the film broke."I was with my daughter and we were going to a launch in the Glebe Gallery in Churchill. It was very much a quick hello and we just passed each other.
"As I was leaving a woman rolled down her car window and asked me why I had made that terrible film about such a nice man. That's the kind of thing that happens. But I have to say that most people have been very good about it and understand where I am coming from."
Ends
Tags: