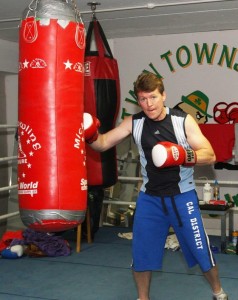 THE Guinness Book of Records today confirmed that Ballybofey man Eunan Devenney has set a new world record after consecutively hitting a punch bag for 45 hours and four minutes.
The 43-year-old threw an incredible 372,650 punches during the weekend marathon.
Said Eunan: "I'm feeling on top of the world!
"It has been a long long journey from training to the final record being set. It was tough at the start because I knew what was ahead of me."
The record neats the previous time of 38 hours set by Englishman Tom Varley.
Tags: