The filmmaker who exposed poet Cathal O'Searcaigh for having sex with young men is making another film which threatens to lift the lid on one of Ireland's most horrific sex scandals.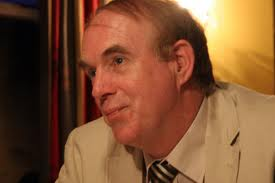 Neasa Ni Chianain admits her life has been turned on its head since exposing the Donegal poet in her film 'Fairytale of Kathmandu'.
The film showed O'Searcaigh befriending a number of teenagers, many as young as 16, in Nepal in 2005 after raising €50,000 in Ireland to spend on their 'education.'
The Irish language poet and writer later admitted he had sex with a number of the boys but did not think he had done anything wrong.
Now the brave filmmaker who blew the whistle on O'Searcaigh is working on a fictional adaptation based on Donegal Garda Martin Ridge's book, Breaking The Silence.
The film, which is a fictional adaptation of the book, tells the true story of nearly 30 years of sexual abuse by two convicted paedophiles in Co Donegal.
The film, which Neasa is making with partner David Rane, is the latest project tackled by the fearless filmmakers who are based in the rural Donegal Gaeltacht village of Gortahork.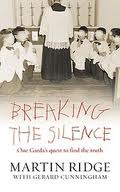 It reflects the story of two paedophiles, priest Fr Eugene Greene and teacher Denis McGinley.
Greene, who violently abused altar boys in different parishes for 17 years, was sentenced to 12 years in prison in 2000.
In 2002, teacher McGinley, whom former Detective Ridge said abused "a conveyor belt of victims", was sentenced to 30 months on 21 sample charges and is now free.
Meanwhile Neasa has revealed how her life was thrown on its head when she realized the man she had looked up to turned out to be preying on young boys in downtrodden Nepal.
However the mother of two said she couldn't just ignore what she discovered while making her film.
"I would have no hesitation in doing it all over again. I could have just turned a blind eye to it and pretended it hadn't happened.
"But how could I have done that. How could I have looked at my children in the face again knowing that I allowed this to happen and have done nothing about it?" she said.
She admits that many people she thought were once friends in the artistic community have snubbed her and refused to talk to her.
But she says it is their choice if they want to "live the lie".
 She even had to have therapy to cope with the backlash against her as her world threatened to fall to pieces around her – all for exposing the truth.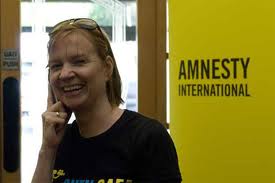 She recently received an apology from RTE in the High Court over comments made in a radio documentary about her documentary.
Ni Chianain admits she has only ever met O'Searcaigh, who is still a neighbor of hers, just once since the scandal broke.
"I was with my daughter and we were going to a launch in the Glebe Gallery in Churchill. It was very much a quick hello and we just passed each other.
"As I was leaving a woman rolled down her car window and asked me why I had made that terrible film about such a nice man. That's the kind of thing that happens. But I have to say that most people have been very good about it and understand where I am coming from."
She admits that some people do talk to her and others don't in the tiny village of Gortahork where she and partner David will host the sixth annual Guth Gafa Film Festival from June 10th until 14th.
The festival, which features 30 documentaries from around the world, brings more than 2,000 people into the village.
Ends
Tags: