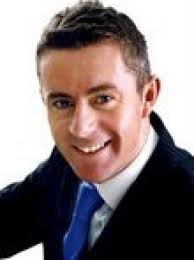 PEOPLE in Donegal will have to pay for water via meters and a new property tax under new Government plans, it was revealed today.
In the past hour Taoiseach Enda Kenny has said the Government has not yet decided how exactly how much people will have to pay for water and property taxes next year.
All Donegal householders would face two new charges in 2012.
Speaking in the Dáil today, Mr Kenny said no details on the charges had been said.
He also said that the water charge will only take affect after a 'generous' free amount of water is used up by the household.
He added that when the setting the cost of the charge, the Government will take into account those in financial difficulty.
Sinn Féin leader Gerry Adams described the charges as stealth taxes. He said the money that will be spent on water metres should be spent on fixing the breaks in the water system.
Earlier, the Fianna Fáil leader Micheál Martin once again asked that information about the pension levy be published.
Today his colleague Donegal Senator Brian O'Domhnaill accused the Government of 'bringing back domestic rates by the back door'.
There are also fears that people with holiday homes in the county will face the new charges on top of the tax they already pay – hitting our tourism sector…and property prices.
Tags: