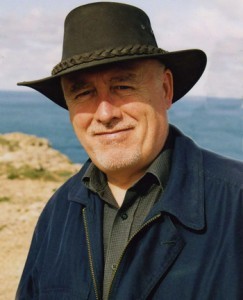 TONIGHT (Wednesday) at the Radisson Blu Hotel in Letterkenny four senior republicans will lead a discussion on the 1981 Republican Hunger Strikes.
Among them will be Danny Morrison, former Sinn Fein publicity director.
Morrison was later set up by the British and jailed; a conviction recently overturned when the British dirty tricks operation was exposed.
In this article for donegaldaily.com, the Belfast republican relates why he is helping to mark 30 years since the Hunger Strikes.
BY DANNY MORRISON
By this time, thirty years ago, Bobby Sands, Francis Hughes, Raymond McCreesh and Patsy O'Hara, had already died, and the battle was to save the lives of those who had replaced these men as each had died.
1981 was an epic year and there is no doubt that the stature of the hunger strikers has only grown over time, never diminished.
The sudden rise in the prison population in the North [and, subsequently, in the Republic of Ireland] was directly related to the conflict which erupted as a result of systemic unionist mistreatment of nationalists and, particularly after 1969, the partisan role of the British government and its army, which, although claiming to be neutral, were involved in repressing the nationalist community. This took the form of humiliating and punitive searches of people on the street, to raids on their homes, four-hour 'screening' arrests, the Falls Curfew, the torture of prisoners and the massacre of protestors on Bloody Sunday.
That the prisoners were politically motivated was recognised by the British government when in 1972 it agreed to political status – or 'special category status' for prisoners arrested and sentenced in relation to the conflict.
It was the withdrawal of that status that led to the situation in the H-Blocks and Armagh Jail. In the blocks, young men were subjected to regular beatings and were put on a bread and water died as an extra punishment. They were refused exercise, visits, letters, books, writing material, radios and were often held in solitary confinement.
Many people had appealed to the British government to compromise. Cardinal O Fiach visited the H-Blocks in 1978, said he was shocked by "the inhuman conditions" and said that "one would hardly allow an animal to remain in such conditions, let alone a human being. The nearest approach to it that I have seen was the spectacle of hundreds of homeless people living in sewer-pipes in the slums of Calcutta… From talking to them it is evident that they intend to continue their protest indefinitely and it seems they prefer to face death rather than submit to being classed as criminals. Anyone with the least knowledge of Irish history knows how deeply rooted this attitude is in our country's past."
The British were unmoved and condemned Ó Fiaich's comments.
British PM Margaret Thatcher used to taunt, how can I speak to 'them', do business with them, when they have no mandate. But when Bobby Sands was elected to Westminster she still refused to end the crisis and, in fact, she changed the electoral law to stop any other prisoner from running for Britain's parliament and thus embarrassing the British.
I look back at 1981 with immense sadness but with huge admiration for the courage shown by those ten men. Six others were to follow the first four men to their deaths in equally harrowing circumstances where many outside agencies (which during years of protest had never been stirred to help) falsely dangled hopes of a breakthrough in front of them. The men remained firm in their resolve and though the hunger strike was eventually called off in October 1981 without an initial settlement, the British gave way and recognised and conceded the demands of the prisoners.
Of course, their explicit acceptance of the political status of the prisoners was there early under the Good Friday Agreement.
Throughout 2011 many of us involved back then have been commemorating the historic hunger strike of 1981 through debate, discussion and reflection, and the national exhibition which is currently on display in Letterkenny is a great educational tool, locating Britain's attempts to criminalise those opposed to its rule in a historical framework, and one which ultimately fails but at great personal cost to freedom fighters and their families.
Tags: