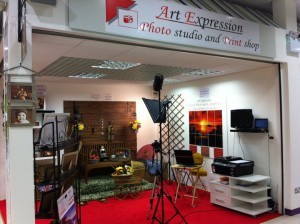 A NEW shopping centre in Letterkenny has just six units left to fill, its owner announced today.
Tommy McLaughlin opened the Riverside Retail Hall just a few weeks ago
And it seems that this business confidence is alive and well in Donegal as only six units remain out of 27 at the new Shopping Centre on Neil T Blaney Road in Letterkenny.
Offering affordable all-inclusive rents, no long-term leases, a central location and an overall economic route to market, this new indoor market-type retailing hall is giving a much-needed boost to the retail sector in Letterkenny.
With 8,000 square feet available at Riverside Retail Hall a new concept in retailing for Donegal.  These units open opportunities for small craft and indigenous retailers to launch their own business with exposure to a consistent footfall in a central location in town.
Delighted with the positve reaction from both reatilers and customers to date Tommy McLaughlin says: "The sucess of Riverside Retail Hall's new retailing concept is testiment that there are still great business opportunities out there despite the current climate.
"Donegal has many hidden talents and we hope to continue to unveil these and add them to the mix of our diverse retailing experience here at Riverside.
"We were delighted to have welcomed 12 new retailers over the past eight weeks and look forward to welcoming more fresh and innovative businesses to fill our remaining six units"
With 27 units in total, Riverside Retail Halls offers a great retail variety to satisfy every cutsomer taste. Current residents include: Tasty Bites Restaurant; Icecream & Jelly; Walk Right; LK Mattresses; Kate's Closet II, Shine Ladies Hair Salon; Bre Smith Art, Craft and Design; Rainbow Gems; Dressed 2 Impress;; T-Shirt Express Print; Angie's Handbags and Accessories and Art Expression.
Coming soon are Queen Bee Brow and Nail Bar and Slimmers Choice
Soon to be launched Riverside Rewards Loyalty Scheme, will offer customers discounts and special offiers.  The shopping hall also offers FREE wi-fi throughout which is ideal for business people on the go.  It also has restroom and baby-changing facilities and FREE parking.
* To open your business in a friendly, interactive and affordable retail environment call Riverside Retail Hall and secure your unit today on: 074 91 64020. You can also check out Riverside Shopping Hall on Facebook.