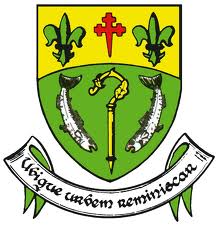 BAKERSVILLE: THE owner of a cafe in Letterkenny has called on the council to clean up the Church Lane area of the town, claiming druggies and drinkers have taken over the area.
Kevin Keeney has denied 'rumours' that Bakersville is to close, but said Letterkenny Town Council must do more to make Church Lane more attractive.
****************
WARNING: Chief fire officer Bobby McMenamin has appealed to the public to be vigilant over the weekend in an effort to avoid a repeat of any gorse fires.
****************
FRAUDSTERS: The department of Social Welfare claims to have saved €6M in a crackdown on fraud in the first three months of this year.
****************
HONOUR: Portnablagh swimmer Anne Marie Ward is to be honoured at the United Nations in New York on June 19th following her swim across the North Channel from Antrim to Scotland.
*****************
EVERY LIDL HELPS: Lidl continues its expansion across Donegal with its latest store set to be opened in Ballybofey next week. The new shop will employ 18 people.
*****************
C U THERE: Gaoth Dobhair nightclub Eden is being re-branded and re-launched this weekend. Radio station i102-104FM will be at the new cVu club at the Seaview.
*****************
STAR: Swilly Rovers player Kyle Callan-McFadden has signed an apprenticeship with newly-promoted Premiership side Norwich City. The Ramelton lad, just 16, already has a number of Irish youth caps.
Tags: